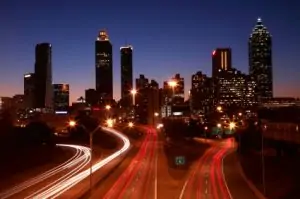 The holiday season is full of a lot of traveling for millions of people. It is important to make smart preparations to travel save, with less stress. Your Meridian family dentist has some helpful travel tips to consider.
Check Your Flight
No matter where you are flying, it is important to check your flight often. Delays are common this time of year so it is important to pay attention to flights to make sure you won't have unexpected delays or cancellations. If you have a plane coming from a city with snow in the forecast, you are likely going to have a flight canceled or delayed. You can find some weather travel apps to help you keep track of travel plans this holiday season.
Watch Traffic and Weather Forecasts
If you are planning to travel this time of year, check on weather patterns. Drivers need to be capable of handling snow travel in certain areas of the country. Consider getting snow tires on your vehicle and consider moving your travel days up to reduce the amount of traffic you will need to deal with as you travel.
If you are driving, make sure you fill up on gas before you leave and pack snacks and water. In case you are stuck in traffic, you want to make sure you have enough to eat and won't run out of gas. You should also pack a hat, gloves, jumper cables, and a first aid kit in your car–just in case. It's better to be over-prepared than be caught in a blizzard with no way to keep warm!
Charge Devices
A lot of travelers find themselves trapped in the airport for several hours due to delays. If you have electronic devices, make sure they are fully charged and bring a charger with you. Bring something to read in case your layover is longer at the airport and your device is out of battery. Having something to occupy your time will make the delay seem shorter.
Pack Essentials
Before you leave, try packing several days in advance so you do not forget certain things such as toothpaste and a toothbrush. Failure to keep your teeth and gums healthy on vacation could land you in the Meridian cosmetic dentist chair quickly due to stains and receding gums. Gums are vulnerable to bacteria growth, and it's common to see a rise in bacteria during the holiday season.
If you have any dental problems, get them fixed with one of the best dentists in Meridian before you leave for the holidays. Not only does it allow you to use up your insurance benefits before the end of the year, it can perfect your smile just in time to share it with your loved ones this year! Schedule an appointment with us today!