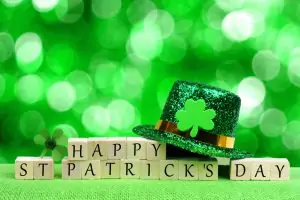 With spring in the air, your mind might be filled with everything from chores around the house to the luck of the Irish. Unfortunately, when it comes to dental care, you need more than luck to keep your teeth clean and beautiful. This St. Patrick's Day, Millennium Family Dental wants to challenge you to make regular dental exams a part of your spring cleaning routine.
Benefits of Preventive Dental Care
Preventive dentistry is about more than checking your teeth for cavities. During preventive checkups, your teeth will be carefully cleaned to remove tartar that can't be removed with a toothbrush. During your exam, our skilled dentists will also check your mouth for the signs of oral cancer or other systemic health problems. These early screenings can help you to stay healthy and happy, as well as treat dental problems early. When dental issues are treated proactively, you can save a tremendous amount of time and money—not to mention avoiding the sting of dental pain.
Makeover Your Smile This Spring
If you are looking for a great way to refresh your smile this spring, consider cosmetic dentistry in Meridian. Our cosmetic dentists offer a wide range of procedures to improve the look of the teeth, including cosmetic dental bonding, teeth whitening, contouring, dental bridges, crowns, dental implants, and even orthodontic procedures, such as Invisalign. Invisalign in Meridian uses a series of clear aligners that are designed specifically for your smile, helping you to straighten your teeth without the embarrassment of living with a mouth full of wires. Visit with one of our friendly dentists today to talk about which cosmetic dental procedures could improve your smile.
Schedule Your Appointment Today
Is it time for your next dental checkup? Schedule an appointment with Millennium Family Dental. Our incredible team will take excellent care of you from the moment you call to make an appointment, and our patient amenities will make your next dental appointment relaxing and convenient. Our dentists are currently accepting new patients, so schedule your next visit today—before your luck runs out.